Grant Thornton Transformation in localities report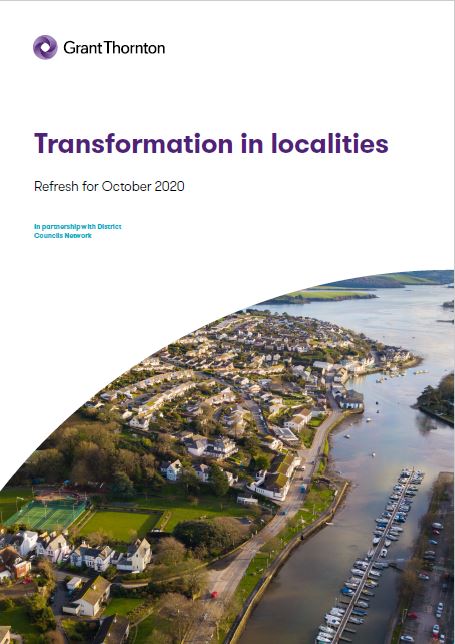 This short report has been commissioned by DCN as a follow-up to our 2018 "Transformation in Localities Toolkit". It recognises the role of District Councils as practical collaborators, delivery agents and system leaders, and illustrates what this has meant in practice as they respond to the most significant challenges facing our country today.
The report also shows that where big government and centralised control have struggled under exceptionally challenging circumstances, District Councils have continued to be the first line of local accountability, support and protection for the communities and businesses they serve.

Date: October 2020