In this email:
CLLR BRIDGET SMITH: Districts' climate action must be recognised
MUST-READS: Our round-up of media and policy highlights for DCN councils
ANDY BATES: We all need to shout more about our achievements
NOTICEBOARD: Essential diary dates and opportunities for you and your council
DCN EXECUTIVE BOARD UPDATE: What our leaders discussed on 18 October
PLEASE SHARE THIS NEWSLETTER WIDELY ACROSS YOUR COUNCIL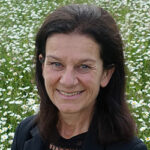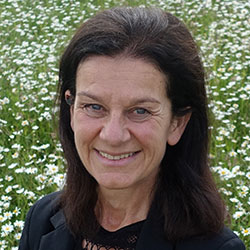 Districts' climate action must be recognised
Urban authorities were favoured in Council Climate Action Scorecards
Cllr Bridget Smith, vice chair, DCN
Data has a huge bearing on our perceived success or failure as councils. This is one of the reasons why many of us are concerned about the creation of Oflog, the Government body being set up to monitor local authority performance. Although Oflog assures us data will not be used to make snap judgements, it is not in any way independent and so those of us who have been around for a while are all too weary of data being used for nefarious political purposes, and judgements made without essential context being applied.
However, it's not Oflog that I'm writing about this month. I want to discuss the Council Climate Action Scorecards which were published last week, assessing councils' progress as they seek to move towards net zero.
I fully welcome challenge on this most important of issues. Quite frankly, none of us can say we're doing enough. And, when the Government's recent announcement of slowdowns on banning the sale of vehicles with combustion engines and gas boilers sends us in the wrong direction as a nation, there is even more of an imperative that we as councils fulfil our potential. However, for any challenge to be pertinent, it has to be fair.
London boroughs were by far the strongest scoring councils under the methodology of Climate Emergency UK, which compiled the scorecards, occupying 12 of the top 20 slots for English councils. The vast majority of the other places were taken by predominantly urban councils – including four district authorities, three of them small city councils.
I'm delighted to say that one of DCN's members, Lancaster City Council, was the second highest scoring council in the country, and it was almost alone in the top 20 in being an area with a lot of rurality. Well done to Lancaster!
My own council, South Cambridgeshire, scored above average, when I'd have hoped to have done very much better than that.  We have invested millions of pounds in reducing the carbon footprint of our own estate and operations including installing ground source heating, photo voltaics and 20 EV chargers at our offices, moving to electric bin lorries which will be charged from a new solar farm at our depot and given over £500,000 to communities to help them on their own carbon zero journeys. Additionally, we have won a number of awards and recently been certified A Carbon Literate Organisation by the Carbon Literacy Trust. But we may be adversely affected by our baseline which includes having fewer trees in this area than the rest of the country and carbon emissions 25% above national average – due largely to transport.
To me the list appeared skewed against rural areas like mine, diminishing the effectiveness of this important project. I'd urge Climate Emergency UK to engage with DCN and other representatives of non-urban councils so that their next set of scorecards use a more rounded set of metrics and do not so favour city areas.
Even though the current set of scorecards are, in my view, imperfect, I hope that they will provide an impetus for us to demand change. In many areas the Government stands in the way of us adopting greener measures and getting higher scores.
Councils need freedom to reduce the use of cars – workplace parking levies should be easier to set up and road charging needs to become widespread. Public transport of all types needs to be an attractive alternative to the car thereby not only reducing car use but also car ownership. The Government also needs to make it easier for councils to be able to demand all new buildings conform to the highest energy efficiency standards. The fiscal barriers that make it incredibly difficult for districts, and other councils for that matter, to plan long-term for a greener future need to be overcome.
So data can provide an impetus to change. However, if it unfairly favours some councils – urban ones – over others, then there is a danger that it diminishes the standing of districts when they need empowerment to bring about radical climate action.
MUST-READS: Our round-up of media and policy highlights for DCN councils
Demos report: Revenue, capital, prevention: a new public spending framework for the future
Cllr Sam Chapman-Allen in the MJ: Party conferences are a golden opportunity for districts
North Kesteven District Council in LGC: Our new affordable housing supports climate action
National Audit Office report: Investigation into the Homes for Ukraine scheme
The MJ: A new trading platform for nutrient offsetting
LGA: Council leaders call on Government to back local climate action
The Independent: More than 100 councils join emergency summit over temporary accommodation crisis
BBC News: Recycling reforms see separate food waste bins for England
The Independent: More than 100 councils join emergency summit over temporary accommodation crisis
The Guardian: Councils in England paying £17bn a year to house people in temporary homes
Room 151: Over 50% of district councils won't be able to balance their budget next year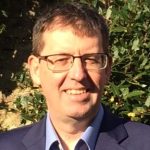 We all need to shout more about our achievements
Districts' closeness to their communities brings results – but as a sector we're not celebrating them enough.
Andy Bates, Chief Executive, South Hams District Council and West Devon Borough Council
I was an ordinary working-class boy from an ordinary work a day town, Kettering in Northamptonshire, where aspirations at the time were not high. My first job, in 1984, was as a temporary role as a gardener for the now defunct Kettering Borough Council.
Since then, my local government career has taken me to places I couldn't have anticipated and provided opportunities I could not have imagined. I was a clerical assistant – to be honest, I didn't enjoy that one much – but then it got more exciting. Sometimes I've moved sideways and sometimes I've moved up and every time I've had an amazing new experience. I've worked in democratic services, in leisure and on regeneration projects, as well as time spent with the Audit Commission and Local Government Association. Now I'm chief executive at South Hams and West Devon. I love these places and I'm incredibly proud of the 'place leadership' my councillors provide and what my councils do for our communities.
Earlier in my career I thought success was all about processes and systems, but I've come to realise that it's all about the people and places. A common purpose drives us – achievement for our communities. I suspect it's the same in your council. I am fortunate to have a fabulous team and great staff and together we are motivated by making the world a little bit better and collectively we're achieving some wonderful things that would be impossible for us individually.
Our councils have a highly localised connection to our communities which brings results but at the same time we're outward looking. We're working incredibly well with our county council and district colleagues in Devon on ensuring housing and support for our care leavers, and we're proud of our work with unitary Plymouth to generate inward investment in a high-tech green economy. While we're forever focused on our communities, we also have a burning desire to improve the whole area through initiatives like the Plymouth and South Devon Community Forest.
But I'd never want to be anything other than a district council chief. At district councils, the onus – in both the political and office leadership – is all about place, about connectivity and understanding local needs. Our services like waste collection impact on every household; our housing work is absolutely critical to ensure the lifeblood of our communities (some of which have been diminished by short-term lets). Delivering the right houses of the right tenure in the right places, is absolutely at the forefront of the work of district councils.
Both my councils changed political control at the last set of elections and I have a new cohort of enthusiastic, energetic and talented councillors to work with. My job is to deliver on the mandate obtained by my administrations and to translate that ambition into reality. Climate change and biodiversity, economy and jobs and housing will continue to keep us busy.
None of us do this job for the praise, but it is nice to get the recognition of our peers within the sector. Our success as Senior Leadership Team of the Year in the MJ Achievement Awards was the best moment in my working life, because it's a true celebration of our joint team – made possible by all our councillors and officers. And a recognition of all they do for our areas.
I urge you to enter the MJ and LGC awards. So many districts are doing fantastic work but it often feels to me that we're unwilling to shout about it enough. Sometimes we feel afraid to blow our own trumpets. Is there an inferiority complex? Possibly. Our budgets are lower and our scale is certainly smaller than many other authorities but our intense community focus makes a huge difference. We should celebrate it.
My career has brought me enjoyment and immense pleasure in where it has taken me. But I'd now like to inspire the next generation of officers to careers in districts. We need to emphasise that our closeness to our communities offers prospective officers richness in their career. But to get this message across we must be bold.
Let's enter the awards, let's express our pride and let's demonstrate the difference we're making.
NOTICEBOARD: Essential diary dates and opportunities for you and your council
Homelessness DCN is teaming up with Eastbourne Borough Council to co-host an emergency homelessness summit, focusing on the social and financial impact of the unprecedented demand for temporary accommodation. It takes place remotely on Tuesday, 31 October, from 9.30am to 11am. To attend, please email dcn@local.gov.uk.
Brownfield land The Department for Levelling Up, Housing & Communities is distributing £60m through the second phase of the Brownfield Land Release Fund. Full details can be found here.
Commercial skills DCN and Local Partnerships are co-operating on a project to support council chief executives on commercial work. Local Partnerships have produced a 'CEO Commercial Blueprint' outlining the support and resources available to chiefs which they are seeking to road test with senior officers at a webinar open to chief executives, deputy chief executives, s151 officers, chief operating officers and any other people who aspire to becoming a chief executive in the coming years. It takes place at 2-3pm on Friday 10 November. To attend, please register here.
Decarbonisation of property DCN and Norse Group are holding a roundtable examining how council-owned buildings can move towards net zero. It is being held in London on Thursday, 23 November at 10.45 to 1pm. If you would like to participate, please email DCN at dcn@local.gov.uk.
Smoking and vaping The LGA is hosting a webinar which is free for local government on 'Creating a smoke free generation and tackling youth vaping'. It takes place on Tuesday, 7 November from 2-3pm. You can register for the webinar here.
DCN EXECUTIVE BOARD UPDATE: What our leaders discussed on 18 October
The Office for Local Government
Local government improvement and assurance
Reflections from party conferences
The Autumn Statement and Local Government Finance Settlement