CLLR SAM CHAPMAN-ALLEN: Resources are required to ensure private tenants are protected
MUST-READS: Our round-up of media and policy highlights for district councils
JAMES HOOD: We don't yet know the next government but we need to engage with it now
NOTICEBOARD: Essential diary dates and opportunities for you and your council
DCN EXECUTIVE BOARD UPDATE: What our leaders discussed on 17 May
PLEASE SHARE THIS NEWSLETTER WIDELY ACROSS YOUR COUNCIL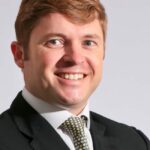 Resources are required to ensure private tenants are protected
The noble aims of the Renters' Reform Bill should not be thwarted by possible capacity challenges
Cllr Sam Chapman-Allen, chairman, District Councils' Network
District communities are impacted by our nation's housing crisis as much as any other type of area – easing it is a challenge to which we all must rise.
The problem is of course felt differently in different places, and by different people. While street homelessness might be its most appalling manifestation, unsafe or substandard properties, exploitation and unfairness are widespread, and the difficulties faced by some private tenants have previously received too little exposure.
It is therefore welcome that the Government last week announced a package of measures in the Renters' Reform Bill to support those in private rental accommodation. The proposed reforms could help alleviate many of the concerns raised by district councils, which are working on the front-line to prevent homelessness and support people before they reach crisis point.
Most notably, the DCN fully supports the proposed ban on 'no-fault' evictions, which are responsible for a fifth of all the homeless presentations we see. It is however vital that the legislation ensures that legitimate powers to evict those who are behaving antisocially are not used as a backdoor means of evicting tenants who have done no wrong.
It is also essential that landlords are supported to ensure they remain in the market. Member councils in some areas already report a growing shortage of private rental accommodation and there is a risk that an excessive burden on landlords could see many exit the market, exacerbating the shortage of homes.
The Bill proposes a series of much-needed new powers for housing authorities. These include the ability to penalise landlords not operating fairly, and to investigate issues including tenancy agreements, grounds for possession, harassment and unlawful eviction. However, we need resources to make a success of our enhanced stewardship of the system. There is a clear case for new burdens funding to be supplied because we simply do not currently have the resources to do everything.
Asking already-stretched housing officers to do yet more is not viable – we need extra investment to address our capacity challenge. One council told us that it expects to have to double the size of its current team to move from being a reactive to a proactive service but it is already facing recruitment difficulties.
I am confident we can rise to these considerable challenges. But further engagement with the Government is essential. DCN would welcome the chance to work with ministers and civil servants to make a success of our shared determination to build a fairer private rental sector.
Through central/local co-operation and district councils' unique and localised ability to engage with both tenants and landlords we can bring about a fairer system that works for everyone. Everyone should feel safe and secure in their own homes.
MUST-READS: Our round-up of media and policy highlights for district councils
Cllr Sam Chapman-Allen in the MJ: Trust us to deliver on waste
LGC (£): Council Control Map 2023
Matthew Taylor Chief Executive, NHS Confederation: Speech on prevention to the Royal Society of Medicine
Demos report: The Preventative State
New Local report: Fiscal devolution: why we need it and how to make it work
Tracy Bingham, strategic director of finance, Oadby & Wigston Borough Council, in the MJ (£): The outcome-based budgeting opportunity
University of West London report: Funding levelling up: who really benefits?
Kathy O'Leary, Chief Executive, Stroud District Council in the MJ (£): The natural place for investment
New Local report: Designing out the most severe forms of hardship in local areas
The Independent: Households in temporary accommodation at highest level in almost 20 years
National Audit Office report: Investigation into supported housing
50 Shades of Planning podcast on Infrastructure Levy: Licensed To Il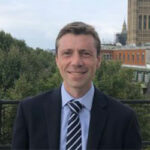 We don't yet know the next government but we need to engage with it now
The DCN is starting its lobbying work as the manifesto writing process begins
James Hood, Director, DCN
Much of the media commentary about the recent local elections focused on what the results may tell us about next year's General Election. The coverage gave a strong sense that the fortunes and actions of national political parties drove the outcome. Of course, that's likely to be somewhat true. And it will have been a bigger factor in some places than others. But there was little attempt to credit local voters with weighing up and deciding who would be best placed to represent their local interests and to preside over the local services that matter to them.
This wasn't especially surprising. For me it's symptomatic of a national discourse that underappreciates the value of local government in general and district councils in particular. Whitehall and Westminster come calling to us when there's an emergency and they have no choice: Covid and Ukraine spring to mind as recent examples. At other times, they rarely engage us early or imagine district councils having an active role in tackling the problems they're trying to solve.
To my mind this stems from central government simply not 'getting' the sheer range of what districts deliver, our ability to influence far beyond the statutory services we're responsible for, and the value our residents and businesses see in what we do for them.
The approach of a General Election gives us an opportunity to shift perceptions. DCN councils have powerful levers to make local places more prosperous, keep people healthy, help people in need and restore local pride. By tackling the root causes of deprivation, poor health and social decline, we can save the NHS and public purse a fortune. We offer excellent value for money.
These attributes should really matter to leading national politicians of all parties. If you think of the issues likely to be at the top of voters' minds next year, we make a difference to every single one: the cost of living, jobs, the tax burden, health, housing, crime, and migration.
We also have another trump card: our track record of delivering on the ground and doing it quickly and nimbly. After the turbulence of recent years, whoever forms the next government should surely prize the ability to get things done and the assurance of knowing that this will happen without the need for handholding.
The DCN will be doing everything we can to engage all the major parties over the next few months. This is partly to influence what goes into General Election manifestos. More importantly, it's about establishing DCN councils as active partners for the next government (whatever its political colour) and winning us a full seat at the table for the long term – by showing that we have ideas, we can deliver and we are a big part of the solution.
All of this needs us to build understanding and trust. The job starts now!
NOTICEBOARD: Events, opportunities and information to help you
Building organisational resilience roundtable: DCN is holding an in-person roundtable in association with Capita to discuss how to make our councils more resilient to support our work with our communities. This will take place in London on Friday, 16 June and is open to chief executives and other relevant senior officers, and leaders. To participate please contact DCN@local.gov.uk.
Cyber security webinar: DCN is hosting a webinar in partnership with the Cyber Centre of Excellence to help councils better understand cyber security risks. Speakers include CCoE board member Major General Martin Smith, the former Commandant of the Royal Marines. It takes place on Wednesday, 28 June from 10-11am via Microsoft Teams. To participate, click here.
Waste reform webinar: The DCN is partnering with Norse Group to host a roundtable discussing waste reform. This will consider the likely provisions of the Government's response to its consultation on waste consistency and their impact on councils. The event will take place in Westminster on Wednesday, 12 July at 10.45am, finishing at around 12.45pm. To participate email DCN@local.gov.uk.
DCN EXEC BOARD UPDATE What the DCN member board discussed on 17 May
The DCN Board discussed:
The impact of the local election results
A forthcoming report on districts' role in integrated care systems commissioned from the King's Fund
The latest on the waste reforms
DCN's response to various housing and planning consultations
The Office for Local Government (Oflog).