CLLR BRIDGET SMITH: Our four-day week has motivated staff to deliver
MUST-READS: Our round-up of media and policy highlights for DCN councils
LGA CONFERENCE PREVIEW: Some of the highlights for DCN member councils
NOTICEBOARD: Essential diary dates and opportunities for you and your council
DCN EXECUTIVE BOARD UPDATE: What our leaders discussed on 21 June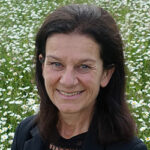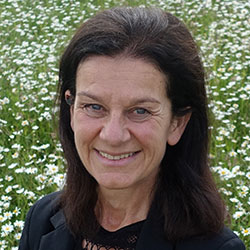 Our four-day week has motivated staff to deliver
South Cambridgeshire has pioneered to boost recruitment and retention
Cllr Bridget Smith, Vice Chair, District Councils' Network
It is far from unusual for district councils to lead on innovative ways to improve performance, cost effectiveness and customer-facing services.  Every time I visit a district, regardless of the politics of its administration, I come back impressed and laden with ideas to put into practice back in my council, South Cambridgeshire.
Of course, it works both ways: our work in South Cambs influences other councils too. There has been particular attention to our trial of new ways of working. This seeks to address the problems that many of us face in recruitment and in the retention of the talented staff we need to deliver the best services to our residents.
South Cambridgeshire is a very expensive place in which to live. We have an incredibly buoyant job market and continuously lose staff to the private sector, especially in planning.  Although the council has implemented several measures to address this issue, last year we could only recruit to 80% of our vacancies, and in one three-month period, only 50%. This was the primary reason that we decided to trial a four-day week for all desk-based staff.
What is a four-day week?  It is 100% of the work in 80% of the time for 100% of the pay.
This requires very different ways of working – it's far more intense, much smarter and there's a focus on best use of people's time and razor-sharp organisation. The extra day off is a reward for working far more intensely – at rates which would not be sustainable for five days a week. In the UK we have the longest working hours in Europe and the lowest productivity so we know that long working hours make people stressed, tired and miserable and that leads to low productivity.
In May the positive results we have received from the first three months of the trial meant that Cabinet agreed to undertake a one-year extension.
Key performance indicators from across the council were analysed by a research team at Cambridge University's Bennett Institute for Public Policy. Its summary of findings states: "For most KPIs, performance is maintained at the level they were shortly before the trial, while some KPIs experience significant improvement compared to recent data…There are no serious outliers that require concern…"
Prior to starting the trial the council was carrying a £2m agency staff bill with the most costly of these posts being in our planning service. Already this bill has reduced by over £300,000 – because we succeeded in recruiting to posts previously impossible to fill.
A health and wellbeing survey of staff was carried out before the trial and repeated after the first three months and showed that employees' average ratings of their commitment increased by 11% points, physical health by 11% and mental health by 16%.
Ratings of staff's intention to stay increased by 20% points when compared to data collected previously and it is now 9% higher than the general working population of 90,000 employees from a range of public and private sector organisations which have undertaken the survey.
We have seen these positive improvements flow through to many areas of South Cambs' work.  Staff are more motivated to deliver because they value the benefits of the four-day week.
If you have any questions, I shall be giving a short presentation on the four-day week at the Local Government Association conference. This will take place in the Tregonwell Hall on Wednesday, 5 July at 11.30am. I look forward to seeing you there.
MUST-READS: Our round-up of media and policy highlights for district councils
Association of Electoral Administrators: AEA 2023 Post Polls Review
House of Commons Levelling Up Committee Report: Funding for Levelling Up
Donna Nolan, Chief Executive, Watford Borough Council in LGC (£): Levelling up fund must work with places like Watford
Cllr Sam Chapman-Allen: DCN chairman's levelling up vision published
Inside Housing: Shared ownership can become 'financially unsustainable' for buyers over time
Office for National Statistics: More than 1 in 10 addresses used as holiday homes in some areas of England and Wales
The MJ (£): Councils call for ministers to think 'more radically' on short-term lets
The MJ (£): Scrap proposed infrastructure levy, council leaders say
Times coverage of Infrastructure Levy: Building reforms 'will worsen housing crisis'
BBC News: Water supply fears prompt first housing objections
BBC News on nutrient neutrality: Rules on pollution blocking housebuilding, says minister
National Audit Office report: Active Travel in England
Cllr Bill Handley on Ukrainians in The MJ: Making our vision reality
LGC (£): Disappointment after DHSC rejects Hewitt call for prevention spending
Official Government response to Hewitt Review: Government response to the HSCC report and the Hewitt Review on integrated care systems
Parliamentary Committee: Unacceptably high backlog in local government audit system may get worse before improving
Localis chief executive Jonathan Werran in LGC (£): Dear chancellor, councils can drive wider public sector efficiency…

LGA Conference preview
Some highlights for DCN councils
Oh, we do like to be beside the seaside… what can be better than a few days in Bournemouth for a bit of sun, sea, sand and discussion of the biggest issues facing DCN member councils?
The DCN team is looking forward to seeing you if you're heading to the LGA conference next week. Together, we have an opportunity to share intelligence, ask the most searching questions and highlight exciting opportunities.
We've grouped together some of the programme highlights under key themes.
DCN SHOWPIECES
DCN Assembly and drinks reception Tuesday, 4 July, 18.30-20.00 Solent Hall.
DCN/ King's Fund report launch: preventative services and integrated care systems Speakers include Cllr Hannah Dalton, DCN Health Spokesperson; Chris Naylor, senior fellow, King's Fund; Matthew Taylor, Chief Executive, NHS Confederation. Wednesday, 5 July, 17.15-18.00, Bournemouth Highcliff Marriott.
DCN stand. The DCN team stands by to welcome you to stand W2 near the entrance to the main auditorium. We have a series of 'spotlight' drop-in sessions at which leaders, chief executives and officers will be available to discuss innovation in their councils. For details, see below.
Meet the DCN leadership Our stand, W2, hosts an informal 'get to know you' session, featuring the key figures in both our political and officer leadership, on Wednesday, 5 July at 15.15-15.45.
ENVIRONMENT AND SUSTAINABILITY
LGA session: The future of waste services and moving to zero waste Speakers include: Emma Bourne, Director, Programme Delivery, Defra, and Cllr Sarah Nelmes, Leader, Three Rivers District Council. Tuesday, 4 July, 15.20, Tregonwell Hall Seminar Suites.
DCN Environment and Sustainability Spotlight Drop-in Rob Weaver, Chief Executive, Cotswold District Council on its Green Bond and Kath Marriott, Chief Executive, Rushcliffe Borough Council on its green incentives project. Stand W2, Wednesday 5 July, 13.10-14.15.
FINANCE AND INVESTMENT
DCN local government finance Spotlight Drop-in Ian Miller, Chief Executive, Wyre Forest District Council discusses finance challenges. Stand W2, Tuesday, 4 July, 16.10-16.45.
HEALTH, HOUSING AND HARDSHIP
LGA session: Supporting asylum and resettlement: current and future issues for councils Speakers include Yvonne Rees, Chief Executive, Cherwell District Council, and Simon Ridley, Second Permanent Secretary, Home Office. Windsor Hall, Tuesday 4 July, 15.20-16.10.
LGA session: Temporary accommodation: the money pit Speakers include Cllr Hannah Dalton, leader, Epsom & Ewell Borough Council. Solent Hall, Tuesday, 4 July, 16.45-17.35.
DCN Health and Wellbeing Spotlight Drop-in Tom Gubbins, Sport and Physical Activity Manager, Cherwell District Council, on the Move Together physical activity programme which tackles health inequalities. Simon Jones, Cultural Services Manager, and Maddy Shellard, Head of Housing, both of Hinckley & Bosworth Borough Council discuss the integration of housing and cultural services within primary care networks. Stand W2, Wednesday, 5 July, 11.00-11.30.
LGA session: Leisure centres – fit for future Speakers include Cllr Caroline Jackson, Deputy Leader, Lancaster City Council. Solent Hall, Wednesday, 5 July, 11.30-12.15
DCN Health, Housing and Hardship Spotlight Drop-in Trevor Holden, Managing Director, Broadland District Council and South Norfolk Council, on his councils' Help Hub and their social prescription work with local GPs. Stand W2, Thursday, 6 July, 10.30-11.00.
REGENERATION AND GROWTH
DCN Regeneration and Growth Spotlight Drop-In Susan Priest, Chief Executive, Folkestone & Hythe District Council, discusses garden city development; Jon McGinty, Chief Executive, Gloucester City Council discusses his council's regeneration work. Stand W2, Tuesday, 4 July 12.45-13.45.
LGA Innovation Zone session: Delivering a housing strategy that works for residents, partners and the environment. Includes Lawrence Blake and Adrian Pengelly, both Assistant Directors of Housing at Exeter City Council. Innovation Zone, Stage 3, Wednesday, 5 July, 13.25-14.05.
NOTICEBOARD: Events, opportunities and information to help you
Councils are being encouraged to mark this year's Srebrenica Memorial Week, which runs from 4-11 July and commemorates the genocidal killing of over 8,000 Muslim men and boys in the Bosnian town in 1995. Over 100 councils participated in the event last year, for instance by holding a minute's silence or lighting public buildings. Further information can be found here.
Congratulations to the member councils which recently triumphed in trade press awards. There were five district winners at the LGC Awards. And five member councils won MJ Achievement Awards.
DCN EXEC BOARD UPDATE What the DCN member board discussed on 21 June
The DCN Board discussed:
Influencing the next government
King's Fund research report on districts' role in integrated care systems
DCN's responses to various housing and planning consultations
The Office for Local Government (Oflog)
DCN's plans for the LGA Conference.