CLLR SAM CHAPMAN-ALLEN: Winter warmth preoccupies us during the summer sun
MUST-READS: Our round-up of media and policy highlights for DCN councils
ANNIE PICKERING: How we're measuring your climate action
NOTICEBOARD: Essential diary dates and opportunities for you and your council
PLEASE SHARE THIS NEWSLETTER WIDELY ACROSS YOUR COUNCIL
Winter warmth preoccupies us during the summer sun
DCN councils are preparing to support vulnerable people when the seasons change
Cllr Sam Chapman-Allen, Chairman, DCN
At the height of summer, it's easy to relax and enjoy the weather (and I do, of course, hope you get some opportunity to do this). But in local government our attention is already turning to the upcoming winter and our need to support our communities through it.
We're living through difficult times, not least as a consequence of Putin's invasion of Ukraine. For so many in our communities, the prospect of another year of high energy bills is daunting; debt is growing and homelessness is an escalating threat.
District councils have the advantage of being close to our communities. We know those in our places who face the greatest struggle, and we can use these relationships to help us support them. We are nimble and can reprioritise as the needs of our communities change. Our early-stage support can make a real difference before people's difficulties mount up, warding off far graver problems later on.
DCN's recent launch of a report produced by The King's Fund served as a reminder of our ability to prevent crisis. The study made a powerful case for the full value of district services to be utilised in integrated care systems and to change the focus from merely treating illness (which will of course remain important) to preventing it too.
DCN councils have powerful tools to design places which support good health – for instance by encouraging us to be active, social and to live in safe environments – and to tackle poverty. However, as we saw in particular last winter, districts also go beyond this to work proactively with those facing hardship.
In Breckland, my council, we are already preparing for winter. We are reviewing our temporary accommodation options, including B&Bs and hotels, to make sure they are safe and suitable should demand increase – as is likely. We are fine-tuning our warm spaces programme to ensure people have heated places to go to in the community, without facing the financial challenge of heating their homes 24 hours.
Our five food hubs are working to address food poverty and reach out to people to ensure everyone has access to affordable, nutritious and fulfilling meals. Meanwhile, our social prescription service offers holistic support to those in ill health or with money worries. And we are proactively working to assist those who may struggle to pay their bills this winter. In addition, we offer debt advice – we do not want the most vulnerable people in our communities to be at risk of being ripped off.
This is just some of what Breckland is doing to help people up. Your council will have many additional examples too. As a sector, we always step up to the plate in response to our communities' biggest challenges and we will do so again this winter.
While we will hopefully enjoy our summer, we do so in the knowledge that hardship continues year-round for many people. We will be relentless in hitting our goal of delivering much-needed services which support everyone in our communities.
MUST-READS: Our round-up of media and policy highlights for district councils
NAO report on waste policy: The government's resources and waste reforms for England
Guardian coverage of NAO report: Watchdog criticises Defra for decade of stalled recycling rates in England
Institute for Government: The art of the devolution deal
Effective Governance Forum: A comparison of the UK's system of governance with 10 peer countries
Colin Copus in LGC (£): A beacon to help us see through the centralist fog
Cllr Hannah Dalton in LGC (£): Prevention-focused districts can help relieve the NHS's burden
Natalie Brahma-Pearl in The MJ (£): When it comes to health, districts matter
Trevor Holden and Jamie Sutterby in The MJ (£): Leading the prevention revolution
Ian Fytche in Health Service Journal (£): District councils are the NHS's natural health improvement partners
HSJ analysis of DCN report (£): The Integrator: the race to the neighbourhood NHS
Capita/Localis: Level measures: a modern agenda for local public service integration
LGC (£): Exclusive: Significant increase in councils delivering housing
Daily Mail on nutrient neutrality: Green restrictions on house building are adding up to £10,000 to the cost of new homes, council leaders warn
The MJ (£): Nutrient neutrality row goes to No 10
Sheila Oxtoby in The MJ (£): We're homing in on housing in Great Yarmouth
Michael Gove speech: Long-term plan for housing
Institute for Fiscal Studies /Joseph Rowntree Foundation report: Living standards, poverty and inequality in the UK
LUHC Select Committee Report on Planning Reform: Reforms to national planning policy
Fast Growth Cities economic research: The case for support and investment
Donna Nolan in LGC: Idea Exchange: How we retrofitted our listed town hall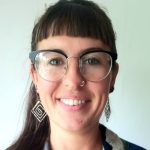 How we're measuring your climate action
Q&A explainer of Council Climate Action Scorecards
Annie Pickering, Chief Executive, Climate Emergency UK
We got an exceptionally high rate of engagement earlier this year when 74% of all UK councils responded to the second stage of the marking process for our Council Climate Action Scorecards – the right of reply. While we are delighted by this level of interest, we are keen to ensure all district councils understand our work and why it matters to them.
Who are Climate Emergency UK? 
Climate Emergency UK (CE UK) was founded in 2019 and since 2021 we have been measuring local council climate action across the UK. We are the organisation behind the Council Climate Plan Scorecards, published in January 2022 and the Council Climate Action Scorecards, which will be released in autumn this year.
What are the Council Climate Action Scorecards? 
The Action Scorecards are a holistic assessment of the climate action that UK councils have taken since 2019. We score on a variety of actions: some questions cover what councils are doing with their own estates and the majority of questions cover what councils are doing within their spheres of influence to decarbonise the wider community. You can read the complete Action Scorecard methodology, questions and criteria online. We published it in November last year after creating it through extensive research and consultation, speaking to over 90 organisations and individuals across the sector. The questions are varied, for example we ask if councils are providing advice and/or funding to homeowners to retrofit their homes, what their recycling rates are like, whether they are ensuring new homes are built operationally net-zero, or if the council is working in partnership with other stakeholders for emission reductions in their locality.
Why have you created the scorecards?
We know that many councils are committed to doing what they can in the face of the climate crisis. But resources and support from national government are limited for local government and for many councils their climate action plans are a new piece of work that require new skills and connections. We have created the scorecards to provide a true picture of UK council climate action that can be used by residents and councils alike to understand where councils can improve and who they can learn from.
What does this mean for district councils?
In autumn 2023, CE UK will publish the complete results, the total score that every council, including district councils, receives in its action scorecards, as well as a breakdown of each question score. CE UK will also be running a Local Climate Academy to train councillors and staff on what the scorecard results show and how they can use it to take climate action within their councils.
How can I find out more?
Please sign up to our newsletter to be the first to know details of the results launch, as well as full details of the Local Climate Academy, which will be running separate trainings for newly elected councillors, more experienced councillors and staff.
NOTICEBOARD: Events, opportunities and information to help you
Co-design DLUHC's funding mechanisms: The Department of Levelling Up, Housing & Communities is seeking volunteers to co-design the systems by which councils and other bodies receive funding. DLUHC wants people who submit data to access funding or who report on how funds have been spent to assist it by remotely attending fortnightly sessions. For more details click here.
Women's health hubs: Every Integrated Care Board in England will receive nearly £600,000 to fund women's health hubs. While the funding will go to ICBs, the Department of Health and Social Care has told them to work closely with partners including councils to develop the new services. If you have any questions, please contact the women's health team at womenshealthstrategy@dhsc.gov.uk
Age-friendly communities: The Centre for Ageing Better is holding a webinar introducing age-friendly communities. This will take place on 16 August, from 10-11am. More information can be found here.
LGC Workforce Awards: No fewer than 15 entries from DCN member councils have made the shortlist for the inaugural LGC Workforce Awards. You can find out who made the shortlist here.