A DCN/Norse Group roundtable brought together DCN member councils to discuss the challenges facing waste services and the opportunities to improve effectiveness and resilience
Waste collection is probably the most visible – and most valued – service that district councils offer their residents. Over two years ago the Government published proposals to bring about a more consistent approach to collecting residual waste and recycling in every English council.
Splitting waste into separate streams at the kerbside to improve the quality of recycling may seem like an environmental 'slam dunk'. But waste officers met the proposals with scepticism about whether they would increase recycling rates, reduce carbon emissions and bring about desired behavioural change. And that is before the difficult question of funding is raised.
More than two years after the consultation closed, councils are still waiting for more information. Much doubt remains about exactly how prescriptive the ensuing reforms will be. Many councils believe top-down stipulations could threaten their freedom to deliver services in a way responsive to the unique geographical and community challenges in their area.
The opportunities and challenges of improving waste services to cut carbon and improve recycling rates was the topic of a DCN roundtable, held with the support of Norse Group.
We had set the date for this roundtable in the expectation the Government would have finally announced its plans by the time it took place. Instead, this became a discussion about delivering services in the ongoing limbo, how we feel the reform should proceed and how we can make our services fit for the future.
The councils in attendance reflected many of the different ways in which waste is collected – outsourced or in-house services, paid-for or free garden waste collections, comingled recycling or full kerbside sorting into separate streams.
Opportunities and challenges
We started the discussion by asking participants about the opportunities and challenges in their areas.
One of the key challenges cited was the rapidly increasing cost of services due to energy price inflation and workforce challenges. This has included the difficulty of retaining HGV drivers for waste trucks amid a shortage which has stoked demands for higher pay. DCN modelling indicates that the cost of environmental services increased by almost 46%, between 2021-22 and 2022-23 largely due to higher fuel and salary costs.
Another issue is the ongoing uncertainty around the introduction of the proposed consistency reforms. For some officers this was stopping them from bringing forward a fleet transformation programme or procuring electric vehicles. The fear is that, in the absence of certainty about the nature of the reforms, any new vehicles procured may not meet the future requirements from central government.
Further delay is a barrier to decarbonising waste fleets. For example, should a council wish to electrify any part of its fleet, it must retrofit its depot to support this. However, many depots may already be at grid capacity and some certainty about future needs is required in order to estimate their energy needs and begin conversations with the local energy network supplier.
Environmental aims
When asked about the likely reforms, some participants took the view that money spent on rolling out a universal kerbside-sort (where a core set of dry recyclables are sorted into separate receptacles) would be better invested in educating residents about reducing and recycling waste and in upgrading technology to sort recycled material at recycling sites.
Some waste disposal authorities (WDAs) have recently invested in upgrading their Materials Recovery Facilities (MRF) to sort materials more efficiently and to prevent contamination. However, not every county area has such facilities and some older MRFs cannot sort glass.
There are significant barriers to improving recycling rates – but participants said the sector cannot easily afford to invest in overcoming these given the financial pressures all councils are facing.
There was also a view that, while higher recycling rates will deliver climate benefits, recycling alone is insufficient. Councils should also focus on educating residents and encouraging them to reuse items which would otherwise enter the waste system.
One council spoke about having introduced a chargeable garden waste service and placing the emphasis on home or community composting. If residents chose not to compost their waste, it was not unreasonable that they should contribute towards the cost of its collection and disposal.
One officer said hydrotreated vegetable oil, previously used to cut the emissions for diesel vehicles, now costs more than diesel. Many councils simply cannot afford it. Some councils also talked about renovating their current vehicles whilst electric and hydrogen technologies developed further, so as to not invest in new diesel vehicles that would soon be obsolete.
Even once decisions are made in Westminster, significant barriers stand in the way of any universal blueprint.
One council cited a Private Finance Initiative contract held by its countywide waste disposal authority as a barrier to improving services. One of its districts had run successful trials of food waste collections but could not introduce these on a permanent basis due to the long-running PFI contract.
Others said there was no anaerobic digestion plant in their county, meaning that vehicles collecting food waste faced long journeys, adding to costs, and leading to higher vehicle emissions.
Funding
One elephant in the room was the question of funding. Rumours that there would be a delay in councils receiving funding from Extended Producer Responsibility (EPR) for packaging – a policy intended to shift much of the cost of dealing with waste from councils to those producing it – were confirmed after the roundtable took place. Councils had expected to receive funding from October 2024 but it is now expected a year later.
Many waste officers who had seen proposed formulas for calculating new burdens expressed their scepticism that EPR funding would cover all costs. Possible changes to commercial waste were also noted as worrying for councils who relied on this income to maintain their residential collections.
Partnership
The conversation turned to the enhanced cooperation between districts and with the private sector which is making new services possible. For example, districts in one county area are considering a joint food waste service.
Another council was planning a joint depot with neighbouring authorities and the county council.
Deeper collaboration with Waste Disposal Authorities was also cited as a desirable by-product of any changes. But building relationships takes time.
Conclusion
As the discussion came to a close, we considered our asks of the Government. Suggestions included:
Putting more emphasis on unlocking future investments in hydrogen to deliver decarbonisation, especially in rural areas – as electric vehicle batteries are not currently strong enough to enable them to reach more rural areas.
Engaging councils about the infrastructure they need to make consistency reforms workable, especially to cope with the specific challenges in rural, coastal and urban areas.
The need for a fair timeline for councils to prepare residents and their services for the reforms and the shift in consumer behaviour. Officers need time to prepare local processes and plan out the education required to explain to residents how changes will affect them and reduce emissions.
At the end of the discussion, the group was optimistic about the future, despite the current challenges and frustrations. Officers believe services can be improved. They are passionate about moving services towards net zero and reducing landfill but seek more clarity to help them do so.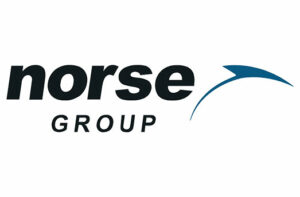 Representatives from Norse were also optimistic, noting the high numbers of expert officers in district councils  who are ambitious and ready to implement new services.