Councils' cost-of-living support services threatened by £900m funding gap
Crucial local services to help people through the cost-of-living crisis and save money for the wider public sector are threatened by inflation, District Councils' Network research reveals.
Rising costs mean district councils face a total budget shortfall of over £900m across 2022-23 and 2023-24, due to rising inflation and pay pressures, according to new DCN analysis.
This analysis comes as a DCN survey reveals concerns that budget pressures will make it much harder for district councils to sustain the vital preventative services they run – at precisely the time the need for them is greatest.
District councils are close to their communities and have unrivalled local knowledge about the people and families most in need of support. They have experienced housing and customer service teams. This means they are agile in targeting early support in the right places to prevent problems escalating and staving off the need for more costly state support in future.
These services are already playing an invaluable role in cushioning the impact of the rising cost of living for local communities. They will remain critical to supplement the energy bill freeze and other national interventions.
On preventative services:
The survey also reveals widespread expectation that demand for support services will grow, including benefits support, homelessness and support for domestic violence victims. It is far from certain that the funding is available to ensure councils can meet the demand for these vital services.
The survey also uncovered evidence that rising fuel and energy costs will lead to pressures in particular on waste collection and leisure services. And it revealed concerns that major town centre regeneration projects could be delayed, scaled back or dropped due to rising construction costs.
In response to the findings, Cllr Sharon Taylor, DCN Vice Chair and Finance Spokesperson, said:
"District councils face a perfect storm. Inflation and pay pressures are driving up our costs just as the cost-of-living crisis bites for our residents and fuels demand for our services.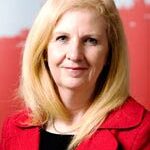 "District councils are grappling with some very difficult decisions. We deliver a wide range of essential, statutory frontline services to 100% of our residents. On top of that we do valuable work on prevention and our early intervention services help to keep people out of hardship, poverty and poor health. We desperately don't want to cut back on leisure services or welfare support. But the risk is that something will have to give.
"In many places districts' work to make our areas good to places to live and thrive could fall victim to inflation, with cultural services, parks, waste collection and planning facing cuts, and regeneration work threatened by rising costs.
"We call on Government to work with us to address the budget pressures so that we can continue supporting our communities through the cost-of-living crisis and beyond."
The findings in detail
Financial analysis
Our analysis indicates that the total budget shortfall for district councils in 2022-23 has grown to £390m (11% of districts' net revenue spend). Without new funding or financial flexibilities we estimate the gap will climb to £530m in 2023-24 (14% of net spend).
The DCN analysis is based on published government data on district council expenditure and budgets. It uses assumptions based on Office for Budget Responsibility projections for general inflation (March 2022), and projections for fuel and energy costs. It factors in the latest National Employers' Pay Offer for local government employees.
However, the size of the shortfall is likely to be an understatement as the analysis does not reflect: the most recent estimates for inflation from the Bank of England, growing demand for services such the impact of higher interest rates on borrowing costs or the impact of rising council tax arrears. council tax or rental arrears.
DCN Survey
DCN surveyed its members in July on the impact of rising inflation. This was at a time when projections for inflation were lower than they are now and before the National Employers' Pay Offer. We received responses from 65 district councils, 36% of all district councils.
Services potentially facing cuts
We asked which of their services respondents thought could be scaled back as a result of inflation.
Cultural services 78% (of councils considering cuts)
Parks 78%
Leisure services 70%
Community support and resilience 66%
Democratic services 42%
Waste collection 39%
Planning and development 39%
Welfare support 37%
Building control 32%
Social housing 22%
Homelessness support 20%.
Leisure centres and parks are among the non-statutory services which councils could be reluctantly forced to scale back or close in order to focus on those services they are legally required to provide. Opening hours could be cut, maintenance reduced and outright closures are possible.
Other non-statutory services which could be affected include those councils provide to support the welfare of their local population. Examples include emergency payments to families in difficulty (beyond the level they are statutorily required to offer); advisers on energy efficiency; debt advice officers; help hubs for people needing welfare assistance, often delivered in partnership with community organisations; and tenant-landlord mediation services for tenants who have fallen behind with their rent and are at risk of homelessness. Many of these early intervention services prevent people's problems worsening, reducing the likelihood of more costly state support for them later on.
One chief executive told DCN's survey that in the medium term they would "need to review what, if any, discretionary services we can continue to deliver".
Another respondent added: "We would try to cut non-statutory services as a first call, trying to keep services such as housing and homelessness, support."
Growing demand for services
The survey revealed expectations inflation will lead to significant increases in demand for services:
Income, benefits and debt support 91% of councils expect increase
Council tax support 91%
Placements into temporary accommodation 91%
Discretionary housing payments 89%
Homelessness acceptances 84%
Housing advice 80%
Domestic violence support 61%
Mediation between tenants and landlords 53%.
Fuel costs
The survey added to the sense of concern about the impact of rising fuel costs. As a result of these, 94% of respondent councils expect significant pressure on waste collection and 83% expect significant pressure on leisure centres. Building operation and maintenance is expected to come under pressure at 59% of councils.
Contracts
The survey undermined hopes, expressed by some, that councils will be cushioned from rising costs through the contracting out of services. 63% of councils have significant contracts due to be commissioned in the year from July in which they anticipate inflation will significantly add to the cost. Other councils indicated that existing contacts are already being renegotiated due to the impact of inflation.
Capital projects
40% of respondents said inflation was likely to delay capital projects or make them unviable in their current form. Twelve specific projects with a total value of £184m were identified as being at risk. To give three examples:
A coastal defence project faces a 40% cost hike
A leisure centre construction project faces a 15% cost hike
A Future High Streets project faces a 10% cost hike.
Size of shortfalls at individual councils
Nineteen respondent councils said they had funding gaps of over £1m in 2022-23.